40 Years of Service and Craftsmanship
In 1978 we were self-taught artisans with a dream, establishing Gary Gilmore Goldsmith in downtown Ocean Beach, San Diego. When our daughters joined the venture, the business name changed to Gilmore Family Jewelers.
Now in our second generation of serving our customers, we're proud to have worked with generations of families, and grateful for the strong following our creativity and personal service has built over the years.
A New Setting as Elegant as Our Creations
In 2015, we moved our workspace from Ocean Beach to a historic building at Liberty Station in San Diego. Surrounded by gardens and set in the picturesque former naval officers' quarters, our new location offers an inspiring place to meet with our customers, create new custom jewelry, and showcase our inventory of classic pieces.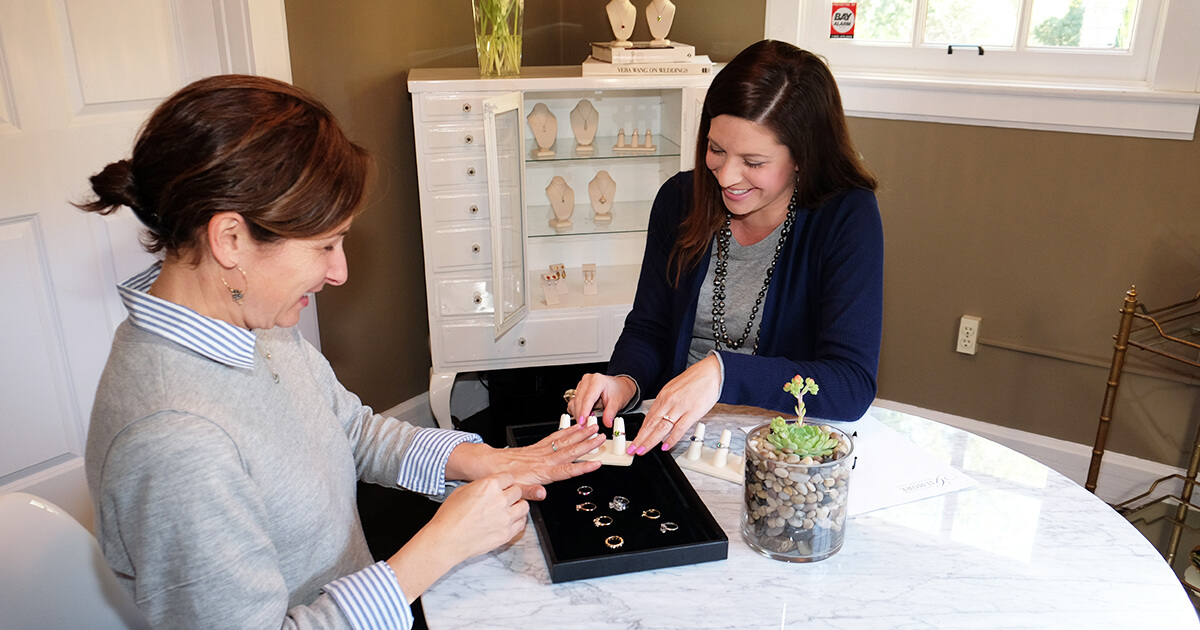 Custom Design
We help our customers create unique, one-of-a-kind jewelry heirlooms. The ability to blend techniques from wax carving, hand construction, and computer-generated models allows us to craft distinct artifacts that capture the meaning behind each piece of custom jewelry.
SEE OUR CUSTOM DESIGN PROCESS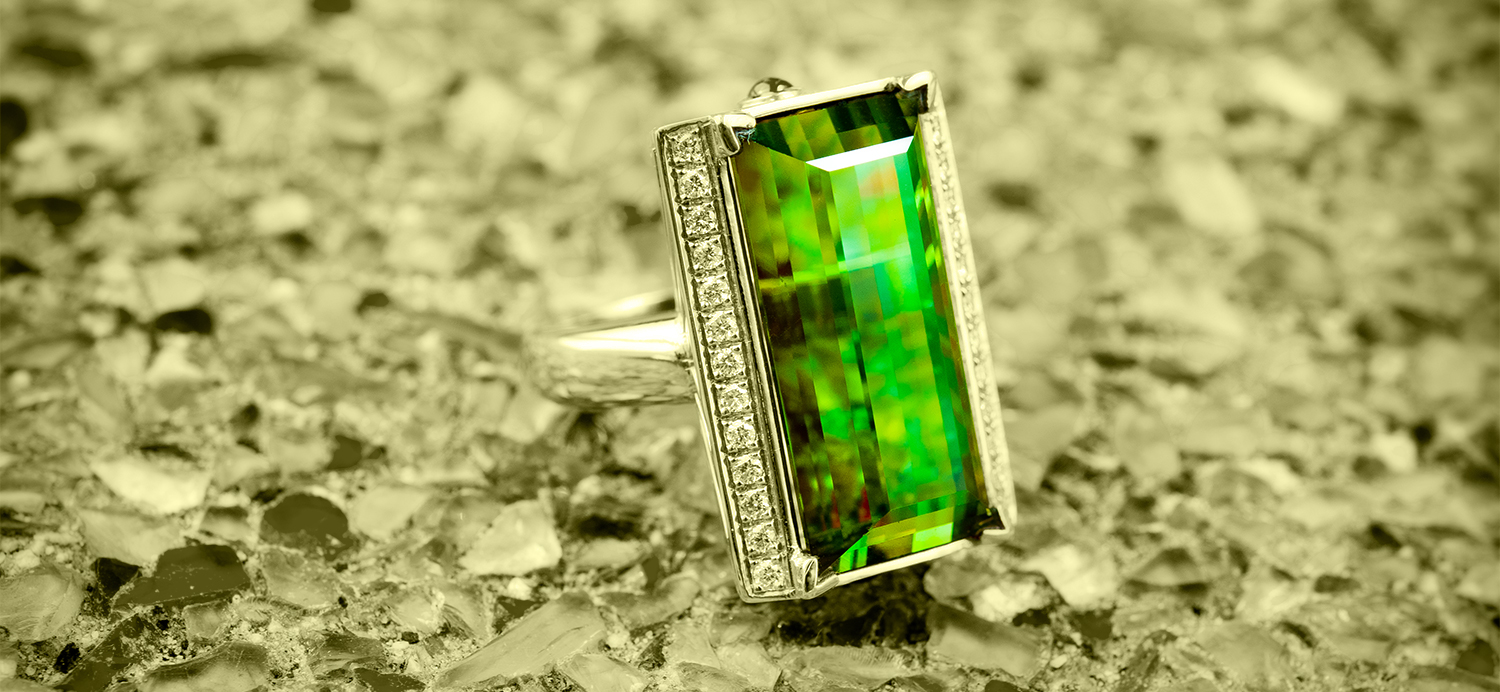 Engagement & Wedding Rings
Your engagement and wedding rings are some of the most meaningful purchases you'll make in your lifetime. We can help you design custom rings from scratch, transform a family artifact into a new piece, craft a new setting for a stone or resize/refurbish an existing ring.
Our engagement & wedding ring customers tend to stick with us for life—we've even created engagement rings and 25th-anniversary gifts for the same couples!
CONTACT US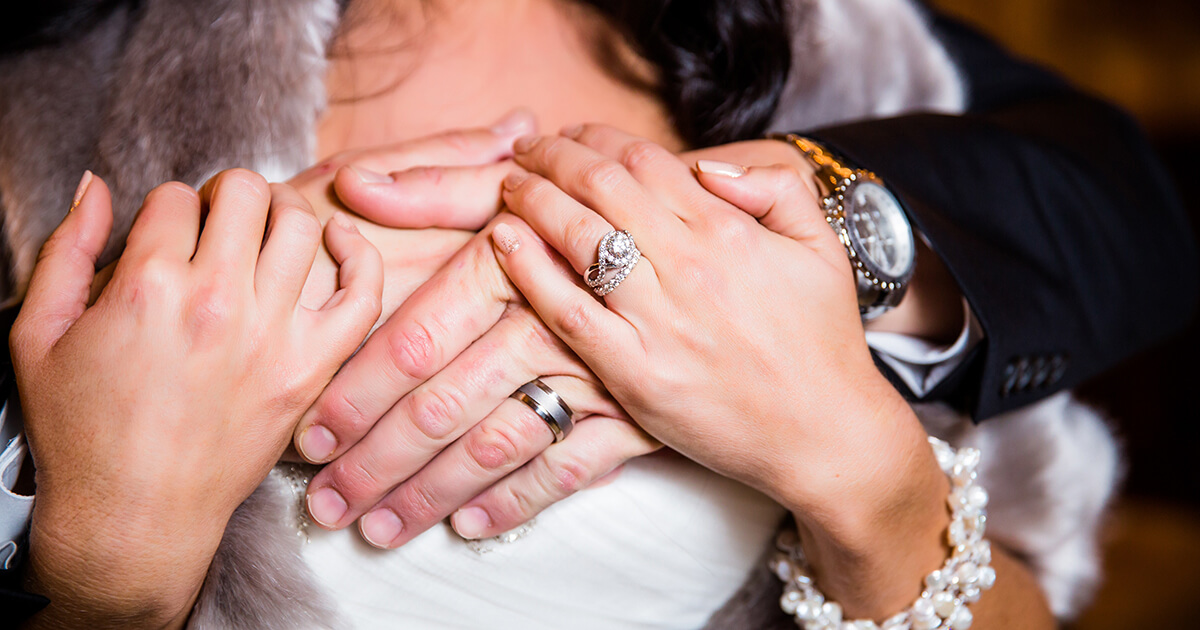 Jewelry Evaluation
If a beloved family member has left a collection of jewelry, you may wish to have an evaluation. We can help you determine its precise financial value, refurbish existing pieces or repurpose jewelry into lasting family heirlooms to be passed down through generations.
CONTACT US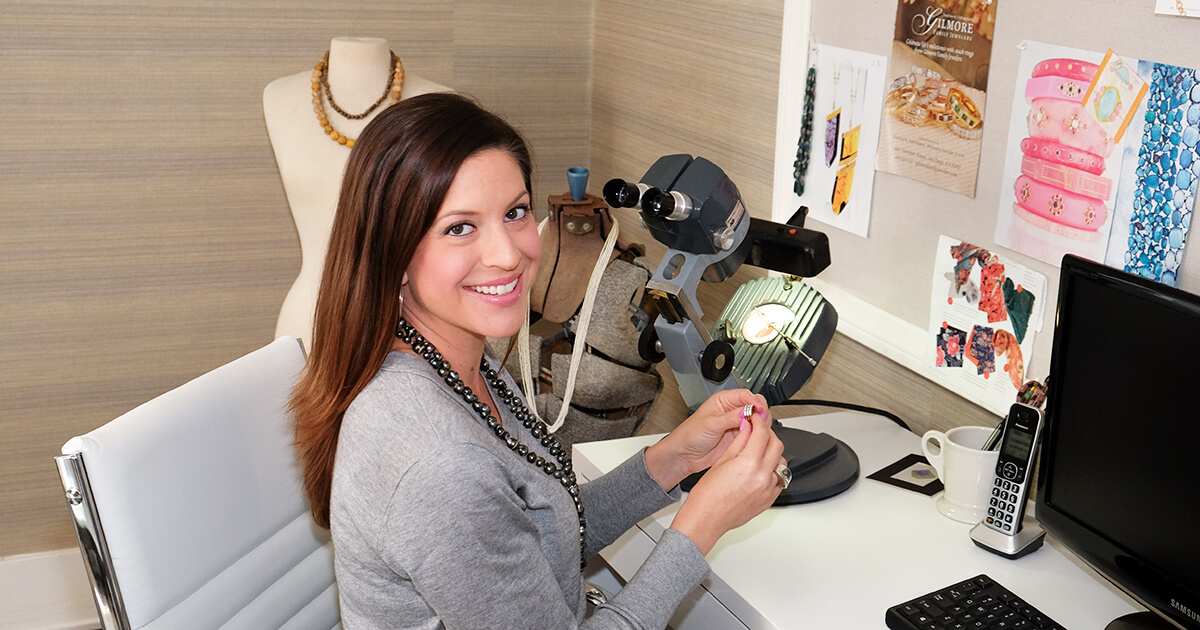 Unmatched Service and Craftsmanship
We are committed to extraordinary service and craftsmanship, the foundation of our business for 40 years. When you work with Gilmore Family Jewelers, you'll receive one-on-one attention and beautiful finished jewelry as meaningful as the people you share it with.
CONTACT US
Socially Responsible Sourcing
We source our stones ethically and responsibly, having built relationships with our trusted vendors over decades. If you have any questions about sourcing, please don't hesitate to ask.