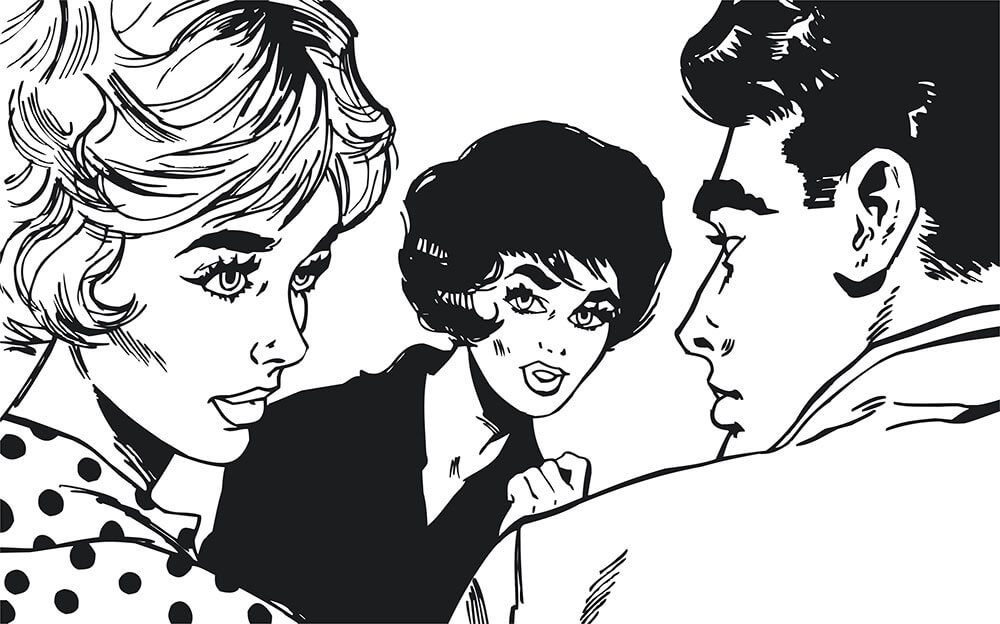 Understanding the value of a lifetime collection.
If a beloved family member has left behind a large collection of jewelry, you may need a jewelry appraisal to help determine what's valuable and what's not. Of course, the real value of any jewelry is the sentimental feeling attached to it. Aunt Jaimie's ring may not be worth a lot in terms of dollars, but because she was your favorite aunt, her ring conjures up special memories of her, characterizing the sentimental value of a piece. Having a jewelry appraisal done will help you understand the commercial value of a piece or collection.
We invite you to make an appointment and bring your collection to our workshop. We don't make house calls for jewelry appraisal, however, because we need the instruments in our workshop to test the materials and the qualities of the stones.
Family traditions may not be true.
Often the traditional collective wisdom of a family says that Grandma's wedding ring is worth a lot when it might not actually be as valuable. For example, sometimes people mistake costume jewelry for the real thing. On the other hand, a piece that looks insignificant might actually be worth a lot. Learning the commercial value of jewelry might play a role in deciding how to divide Grandma's collection.
Three types of jewelry appraisal.
Estate appraisal – A piece's materials, condition, and craftsmanship are recorded and given a fair market value—the price a buyer would pay on the open market.
Insurance appraisal – The stone, measurements, clarity, quality, and value are recorded. The price quoted is higher because it reflects the cost to replace the piece if it's lost or stolen. If a piece of jewelry is worth more than a certain value, insurance companies typically request an appraisal to validate its existence and condition.
Scrap value – This is the amount you would be paid for the value of the metals and stones if they were sold separately.
The most valuable thing: family relationships.
Ideally, your relative left a will designating who should receive significant pieces. Sometimes there are separate lists which might not be included in the formal will. Knowing the value of jewelry makes it easier to divide up the rest. Here are a few other tips to make this potentially touchy situation run more smoothly:
If one of the heirs receives some jewelry that is significantly more valuable than others, perhaps the difference can be made up with other household items.
Let each family member state the one piece he or she would like to receive (hopefully, not everyone wants Mom's engagement ring).
Return to the giver. If you gave the piece of jewelry to the deceased, it should be returned to you or your heirs.
As you can see, a lot of these problems can be avoided with a will, so encourage your loved ones to write a will! And of course, the Gilmore family is here to help you with all your jewelry appraisal needs.