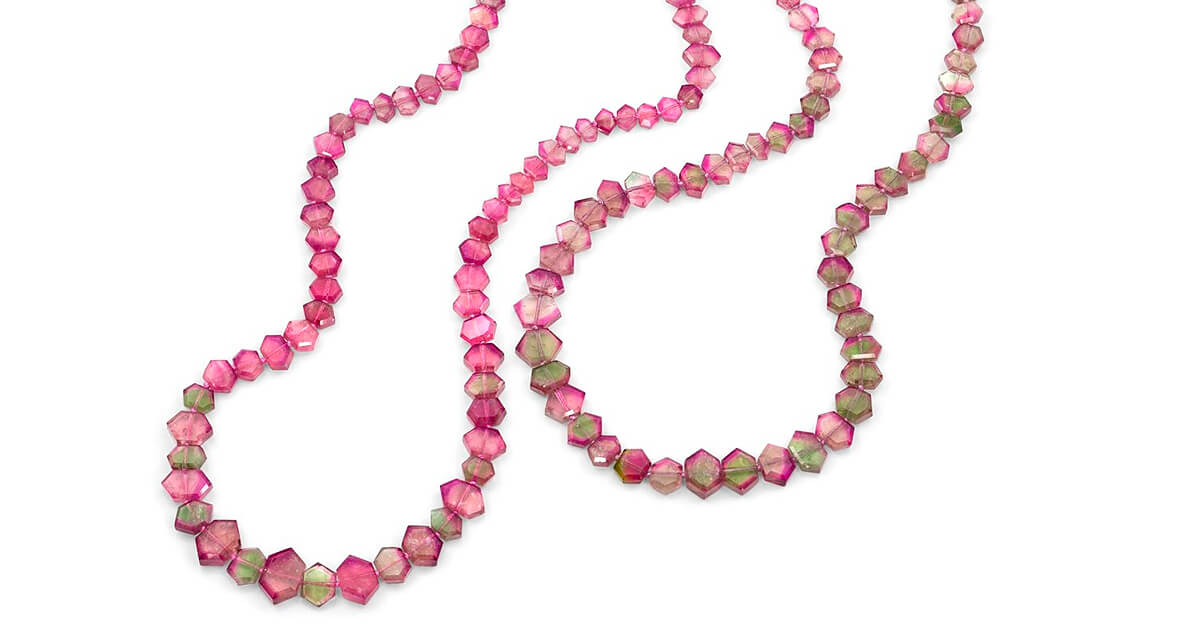 ...Watermelon Tourmaline That Is
The beautiful colors of nature show up brilliantly in one of Tourmaline's most unusual crystal formations. It's juicy pink red color surrounded by a pale zone that ends in a vibrant green outer layer invites you to take a bite.
The naturally vertical growing Elbaite crystals can be one color or bicolor, or in the case of the Watermelon Tourmaline, parti-colored, which means the crystal contains a distinctive change in color. The variety and depth of its colors and quality of the crystals make Elbaite a desirable member of the Tourmaline group.
While no other common mineral has three sided prisms, these crystals tend to form in a rounded triangular shape. In Watermelon Tourmaline as the pink and green crystal grows and thickens it provides a visual record of its growth and the trace minerals in its immediate environment.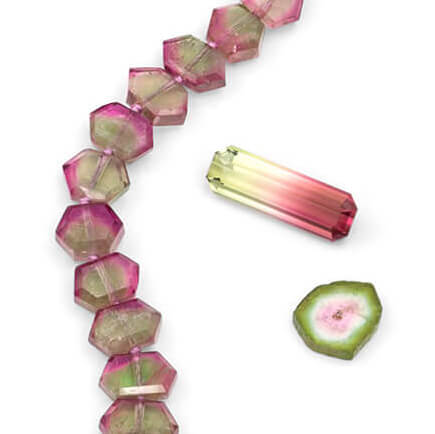 Watermelon Tourmaline Jewelry
Because it's a relatively hard stone (7 to 7.5 on the Mohs hardness scale) and durable enough for all kinds of jewelry, the Watermelon Tourmaline is a gift to jewelry designers. The rough stone is cut across the crystal structure - think of slicing a loaf of bread - and then the slab is polished on both sides. These glorious slabs of color are generally set in a gold or silver bezel to help protect the edges.
From the long elegant rectangular cuts showing good color separation to the more organic earthy slabs it's an easy stone to want to get creative with. A simple design executed in a combination of pink and green gold that plays up the colors in the stone would be fun.
Right now at Gilmore Family Jewelers we have some very unusual slabs that have been drilled so they can be strung as necklaces—one necklace leaning to the pink coloring and one showing more of the green. These slabs are prized for their raw beauty that shows nature at its best.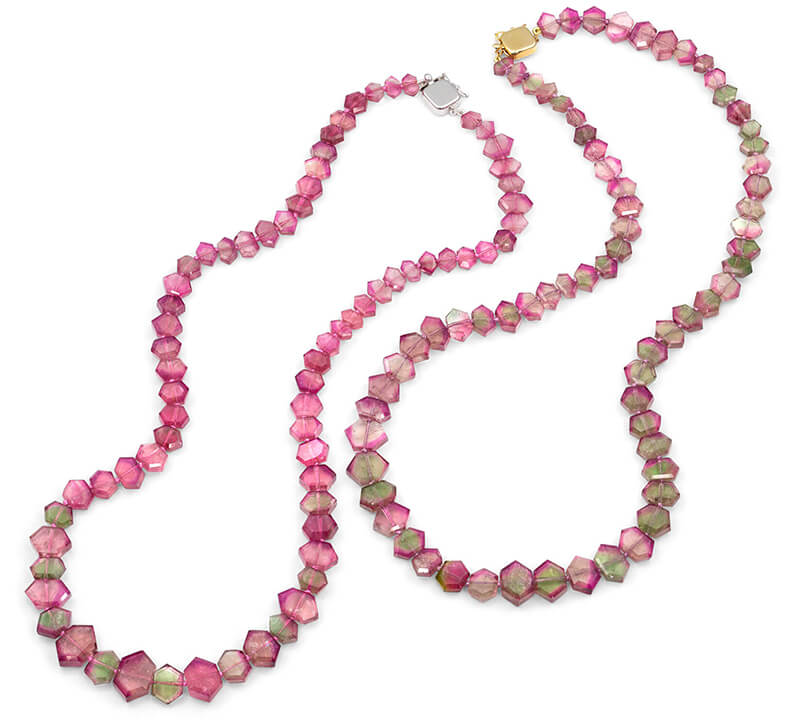 Where in the World?
All over the world in fact...Brazil, Nigeria, Madagascar, Afghanistan and right here in the US. The mineral was discovered in the state of Maine and high quality pockets of the gem were discovered there as late as the 1970's.
San Diego has several large Tourmaline mines located in the foothills of north county. These mines are part of our local mining history that dates back to the 1800's. A strike in 1972 at the Tourmaline Queen mine produced crystals that were considered the finest in color and perfection.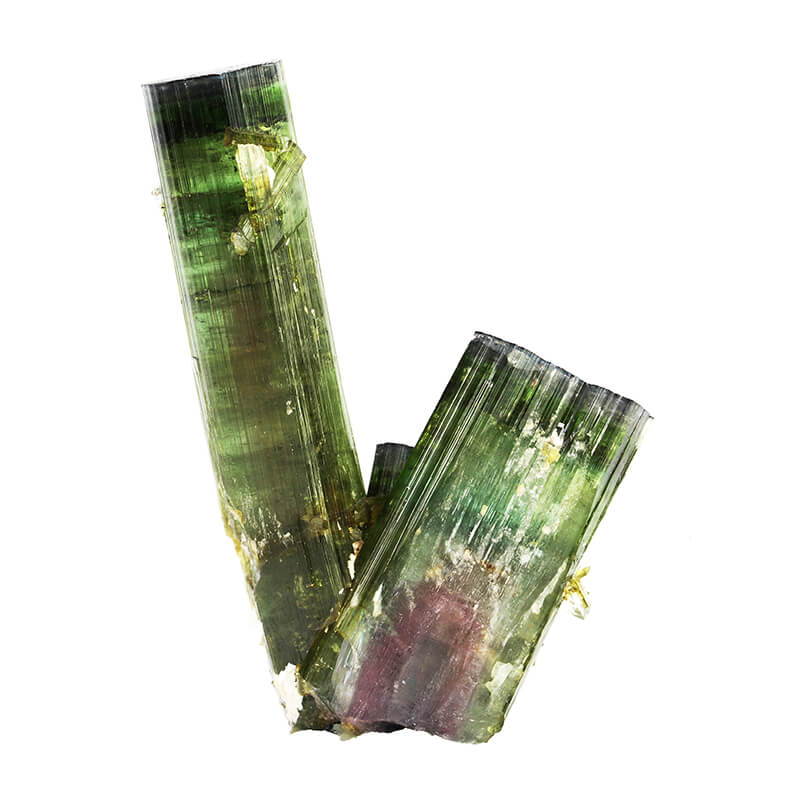 Let Us Know...
If you find your interest in colored stones has been piqued or if you brought home a gem from your travels that needs to be set, please contact us. We would love to introduce you to more of our favorite stones.
Contact us to schedule an appointment.
Contact Us